MCMC Amateur Radio Callsign Check
IAR / IKRAP Callsign Check
Please download and read file below for your knowledge and reading pleasure. Kindly to inform us if any dead link found. Thank you.
PANDUAN PENDAFTARAN PENGGUNA BAGI PEMEGANG LESEN AA SEDIA ADA MELALUI e-SPECTRA
PANDUAN PERMOHONAN PEMBAHARUAN PENGUNTUKAN RADAS (AA) MELALUI ESPECTRA (STESEN AMATUR KELAS A DAN B)
IARU Region 3 Band Plan
 HAM RADIO 2020 For Technicians, Extras and General License – A Quick Reference to Obtaining License and Setting up Ham Radio
Ham Radio For Dummies, 4th Edition
Malaysia Communications and Multimedia Act 1998
Akta Komunikasi dan Multimedia 1998
Warta Kerajaan – Akta Komunikasi dan Multimedia 1998
MCMC SRSP ARS 144. 7 NOVEMBER 2022
Standard Radio System Plan REQUIREMENTS FOR AMATEUR SERVICE
OPERATING IN THE FREQUENCY BAND FROM 144 MHz TO 148 MHz
MAJLIS KESELAMATAN NEGARA ARAHAN No. 20 (SEMAKAN SEMULA) DASAR DAN MEKANISME PENGURUSAN BENCANA NEGARA
MARL Malaysian Simulated Emergency Test – Terjemahan dan adaptasi oleh 9W2STT
Resolusi KRAM 2013 (ringkasan)
Ethics and Operating Precedures for the Amateur Radio (Edition 3 – June 2010)
Guidelines for Amateur Radio Services in Malaysia (Second Edition 1 March 2012)
Application for Apparatus Assignment(s) (Service: Amateur Station)
Requirements for Amateur Service Operating in The Frequency Band from 144 MHz to 148 MHz
Guideline on the Allocation of Call Sign to the Amateur Radio Service
Spectrum Plan (Issued 2017)
Radio Spectrum Allocations in Malaysia (April 2017)
Nota RAE Pengenalan Radio Amatur (BM).
Amateur Radio Operating Procedure
Garis Panduan Untuk Pengendali Radio Amatur Di Malaysia
Contoh Soalan RAE
SOP Radio Amatur
ISS Detector
QR Code Reader
Malaysia Amateur Radio Repeater Frequency and Location
Malaysia Amateur Radio Callsign Database
VOIP JASRA
Simposium Radio Amatur Malaysia 2019
ROIP PROJECT
Talkkonnect For Raspberry Pi   Alternative Download  Link for Reference 
Radio User Manual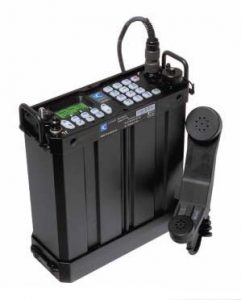 Codan 2110 Brochure
Codan 2110 User Manual