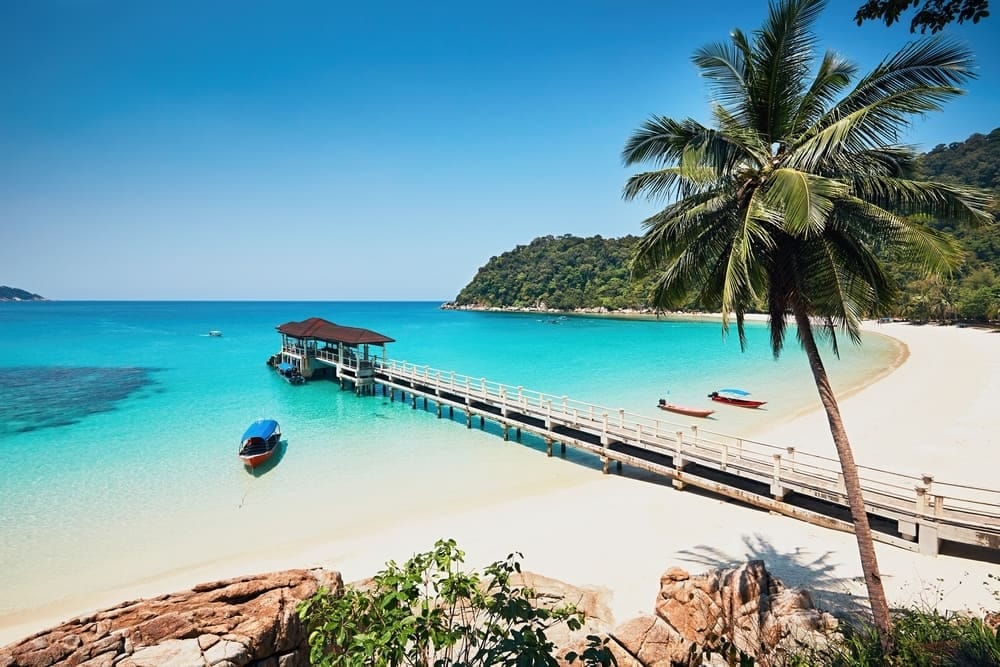 Sumber: Facebook KLDX
Setinggi-tinggi penghargaan dan ucapan tahniah kepada KLDX yang akan mengadakan dan mengaktifkan Island On The Air (IOTA) dengan special callsign 9M4IOTA, Kali ini lokasi yang dipilih ialah
AS – 073 – (PULAU PERHENTIAN) 31 Ogos – 2 September 2019
dan akan memancar di 10m -80m dalam mode CW, SSB dan Digital. Sama-samalah kita memberi sokongan kepada penggiat dan pejuang radio amatur seperti mereka agar aktiviti radio amatur tetap terus subur dan berkembang, juga sebagai percambahan ilmu khususnya rakan-rakan yang ingin mempelajarinya.
Inisiatif seperti ini sangat disanjung tinggi dan semestinya harus dicontohi oleh mana-mana persatuan dan kelab radio amatur dalam aktiviti sukan radio seperti ini.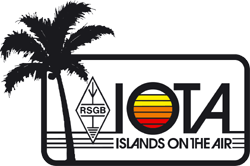 Seperti yang diketahui, IOTA ialah program yang telah dilancarkan sejak tahun 1964 dan menjadi antara program yang popular dikalangan penggiat radio amatur diseluruh dunia. IOTA diuruskan oleh Radio Society of Great Britain (RSGB) dan penerangannnya boleh dibaca di website mereka.
Hasil tinjauan di qrz.com yang mencapai 22 ribu lebih hits, KLDX yang menggunakan special callsign 9M4IOTA telah mengadakan IOTA di banyak lokasi pulau-pulau iaitu
AS – 046 (TIOMAN ISLAND) pada 3-5 Mac 2017
AS – 072 (PANGKOR ISLAND) pada 22-24 Julai 2017
AS – 074 (INDAH ISLAND) pada16-18 September 2017
AS – 058 – (LANGKAWI ISLAND) pada 2-4 Disember 2017
Berikut ialah maklumat yang di salin dari facebook mereka.
---
Kami dengan sukacitanya memaklumkan bahawa 9M4IOTA akan kembali lagi pada Ogos 2019 dan kali ini akan aktif di Pulau Perhentian (AS-073) dari 31 Ogos hingga 2 September 2019.
Ini adalah penampilan ke-5 panggilan ini selepas Pulau Tioman pada Mac 2017, Pulau Pangkor pada Julai 2017, Pulau Indah pada September 2017 dan Pulau Langkawi pada Disember 2017.
Kami akan beroperasi dan mengaktifkan Pulau Perhentian IOTA AS-073 pada 31 Ogos hingga 2 September 2019 untuk mempromosikan pulau indah Malaysia dan juga aktiviti IOTA. Pengendali kami adalah, 9M2AIS, 9M2VDX, 9M2JEP, 9M2ODX, 9M2AGC, 9M2ROL, 9M2KEV, 9W2BMW, 9W2FOR, 9W2RGZ.
Peralatan operasi kami akan menjadi tiga 100 watt transceiver IC – 7300, HEX6B (20M-6M), V-DIPOLE ANTENNA (40M-6M). QRV dari 40m hingga 10m CW, SSB dan juga digital. Untuk maklumat QSL, sila baca dengan teliti di QRZ.com/db/9M4IOTA.
Pulau Perhentian (Pulau Perhentian dalam bahasa Melayu) terletak kira-kira 10 batu nautika (19 km) di lepas pantai timur laut Malaysia Barat di negeri Terengganu, kira-kira 40 batu (64 km) di selatan sempadan Thailand.
Nama "Perhentian" bermaksud "titik berhenti" dalam bahasa Melayu, merujuk kepada peranan tradisional pulau sebagai jalan pintas untuk pedagang antara Bangkok dan Malaysia. Pulau-pulau ini jarang dihuni oleh nelayan selama berabad-abad, walaupun pelancongan kini menyumbang kepada aktiviti ekonomi yang paling.
Kepulauan Perhentian muncul di banyak peta abad kesembilan belas dan kedua puluh sebagai 'The Station Islands'. Ini timbul dari zaman kolonial British, sebagai terjemahan "titik berhenti".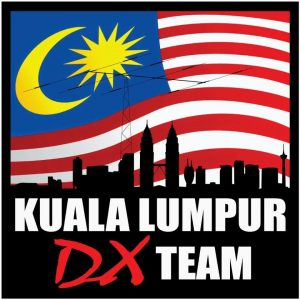 We are pleased to inform that 9M4IOTA will be back again this August 2019 and this time will be active at Perhentian Island (AS-073) from August 31 to September 2, 2019.
This is the 5th appearance of this callsign after Tioman Island in March 2017, Pangkor Island in July 2017, Indah Island in September 2017 and Langkawi Island in December 2017.
We will be operating and activating Perhentian Island IOTA AS-073 on August 31 to September 2, 2019 to promote Malaysia's beautiful island and also IOTA activities. Our operators are, 9M2AIS, 9M2VDX, 9M2JEP, 9M2ODX, 9M2AGC, 9M2ROL, 9M2KEV, 9W2BMW, 9W2FOR, 9W2RGZ.
Our operating equipment will be three 100 watts transceivers IC – 7300, a HEX6B (20M-6M), a V-DIPOLE ANTENNA (40M-6M). QRV from 40m to 10m CW, SSB and also digital. For QSL information, please read carefully on QRZ.com/db/9M4IOTA.
Perhentian Islands (Pulau Perhentian in Malay) lie approximately 10 nautical miles (19 km) off the northeastern coast of West Malaysia in the state of Terengganu, approximately 40 miles (64 km) south of the Thai border.
The name "Perhentian" means "stopping point" in Malay, referring to the islands' traditional role as a waypoint for traders between Bangkok and Malaysia. The islands were sparsely inhabited by fishermen for centuries, although tourism now accounts for most economic activity.
The Perhentian Islands appear on many maps of the nineteenth and twentieth century as 'The Station Islands'. This arises from the British colonial period, as an English translation of "stopping point".