Adalah dimaklumkan bahawa JASRA bersama Wireless and Radio Science Centre (WARAS) yang berada di Fakulti Kejuruteraan Elektrik dan Elektonik, Universiti Tun Hussein Onn Malaysia telah mempersetujui untuk mengadakan kerjasama dua hala dalam aktiviti dan kegiatan berkaitan dengan Radio Amatur.
WARAS dilengkapi dengan berbagai jenis radio dan kelengkapan elektronik, juga beberapa jenis antenna yang sangat baik untuk dipergunakan dan diuji cuba sebagai pendedahan kepada bukan saja rakan-rakan radio amatur sendiri, malah kepada pelajar yang berminat.
Inisiatif sebegini sangat baik dan terpuji demi pembangunan dan penambahbaikan dalam bidang komunikasi jarak jauh menggunakan High Frequency (HF) dan apabila diperlukan dalam komunikasi kecemasan, Emergency Communication (EMCOM). JASRA mengharapkan banyak aktiviti dirancang bersama untuk kebaikan dan faedah kedua-dua pihak.
Source: WARAS Website
Wireless and Radio Science Centre (WARAS) is a Centre of Research (CoR) at the Faculty of Electrical and Electronic Engineering (FKEE), Universiti Tun Hussein Onn Malaysia.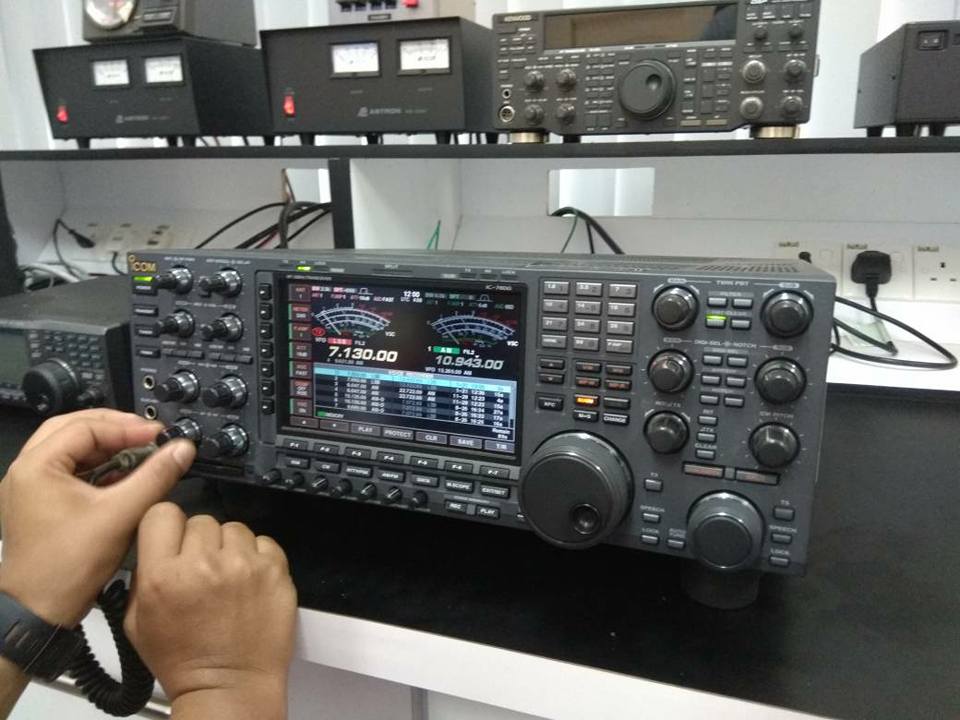 Our researchers are committed to conduct research in the area related to communication engineering, especially in these following disciplines: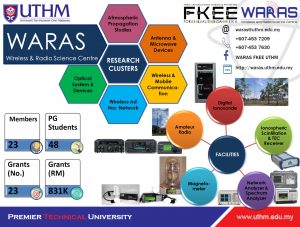 1. Atmospheric Propagation Studies
2. Antenna and Microwave Devices
3. Wireless Adhoc Network
4. Wireless and Mobile Communication
5. Optical System and Devices
We always welcome intra- and inter-discipline collaborations. We are also looking for potential post-graduate students to work under our supervisions. Do contact us!
9M4CWR at QRZ.com website.